How do I login to MySCU (aka Blackboard)?
This guides provides you with instructions on how to log into MySCU
MySCU (sometimes referred to as 'Blackboard') is where you access your learning site. Here you will find all of your unit information, including the study guide, lectures, online tutorials and assignment information. It is also usually where you submit your assignments.
Step 2: Click on the button 'Current Students and Staff'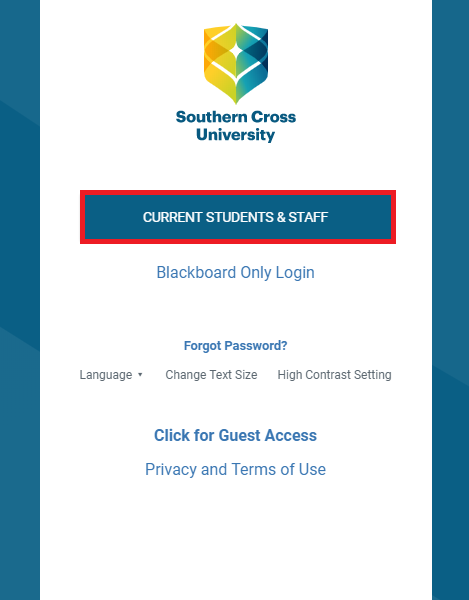 Step 3: At the login portal page, enter your SCU username (eg. jsmith23) or your Student ID (eg. 22222222)
The password is the same as when you log into MyEnrolment or your SCU email account
Step 4: Once logged into the portal, click on the unit title to access your learning site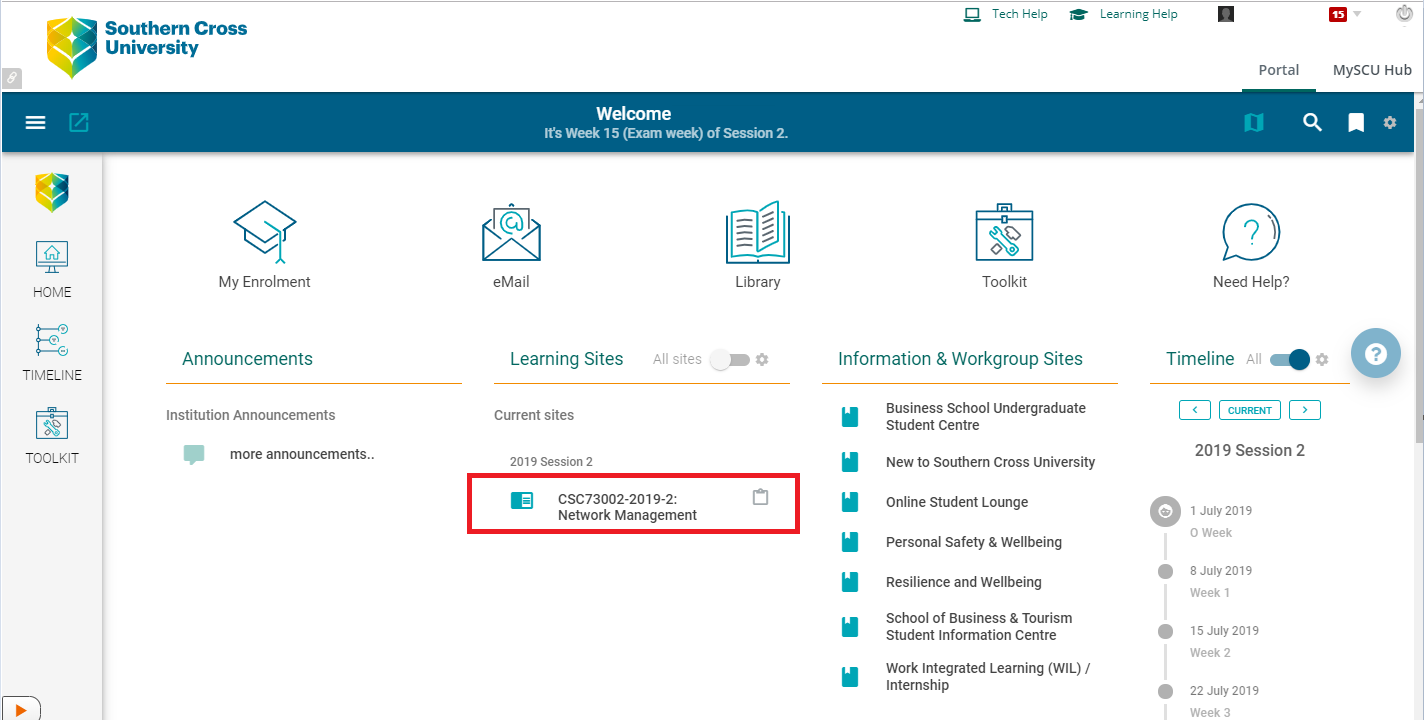 Some common problems you may experience when trying to log in are: