How to change your personal contact details in MyEnrolment
This article will guide you through adding/updating your personal contact details within MyEnrolment.
It is recommended that you ensure that these details remain accurate, as they can be utilised for emergency reasons and for your SCU password changing and resetting. You will need to provide a personal mobile number and/or personal email address in order to use the forgotten password portal.
Step 2: You will be presented with the Welcome page. On the top menu bar, select the Details button, then from the left side menu select Contact Details


Step 3: Under the Contact Details tab on the left of the screen, you will be able to edit information such as your address, phone number, and email address by clicking Edit to the right of the information you wish modify. If you want to add additional contacts, click Add New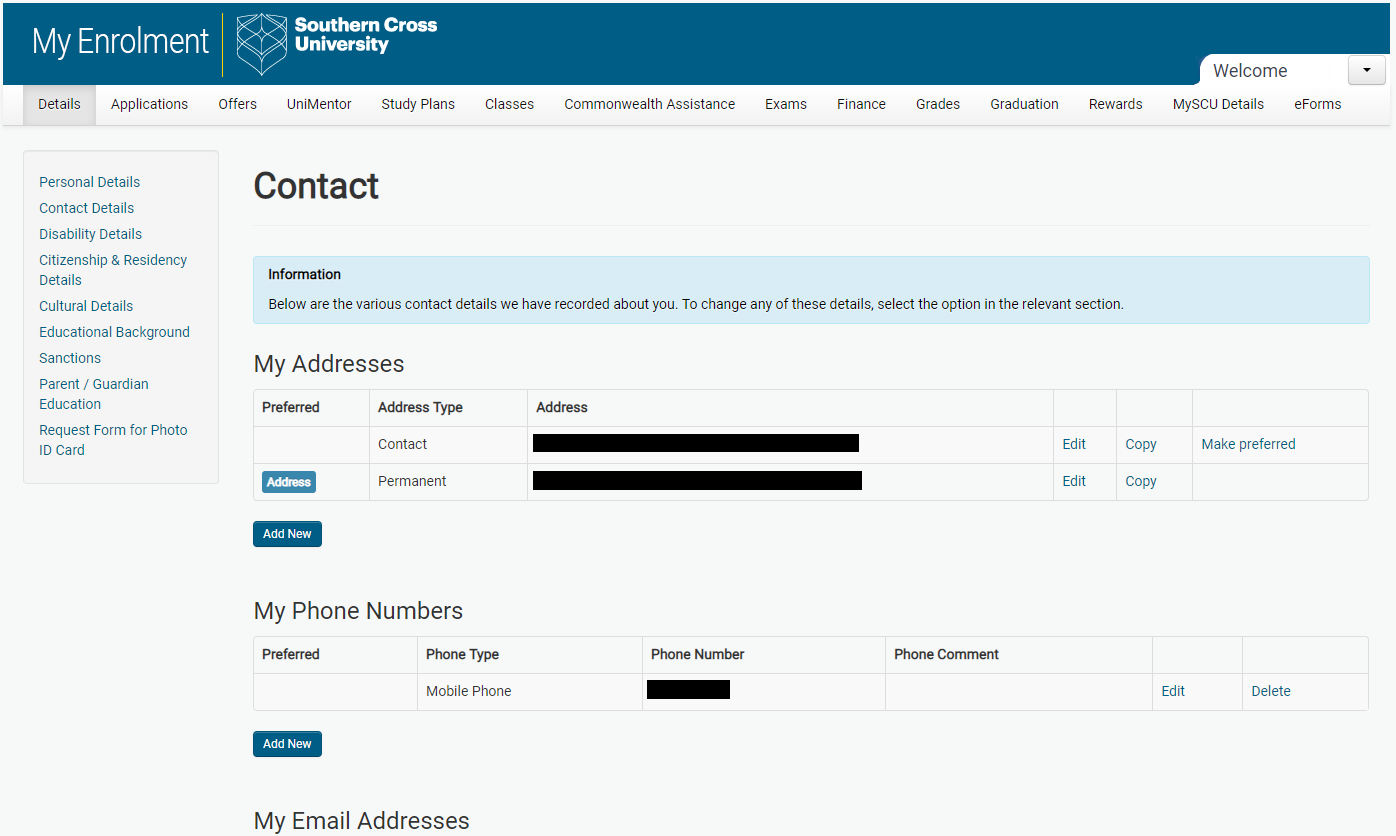 If the system does not allow you to change your details, you may need to contact Student Services to have this changed manually. You can reach them on 1800 626 481 or by emailing enquiry@scu.edu.au.