How to log into the Blackboard mobile App
To log into the Blackboard mobile app, please use the following instructions.
First, check that your device is compatible. You will need one of these operating systems to run the Blackboard app.
iOS 11 or higher
Android 6 or higher
Step 1: From your mobile devices app store, search for "Blackboard"

Step 2: Install and open the app on your mobile deivce
Step 3:
At the login screen, e
nter the following credentials:
School Name: Southern Cross University
Username: Your short username, not your student ID number.
Password: Same as when you log into your MyEnrolment or SCU email account.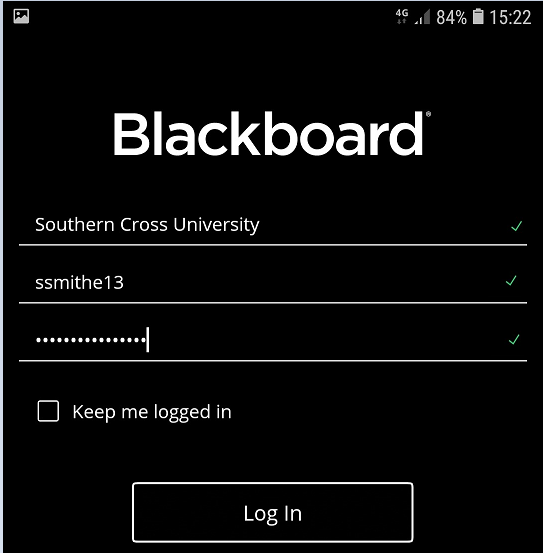 Step 4: Once you see three green ticks, click the log In button
If you see a red cross, you have entered the wrong credentials.