How do I clear cache in Mozilla Firefox?
This article provides instructions on how to clear your browser cache in Mozilla Firefox
Step 1: On the toolbar, click the menu button (three horizontal lines), then select Options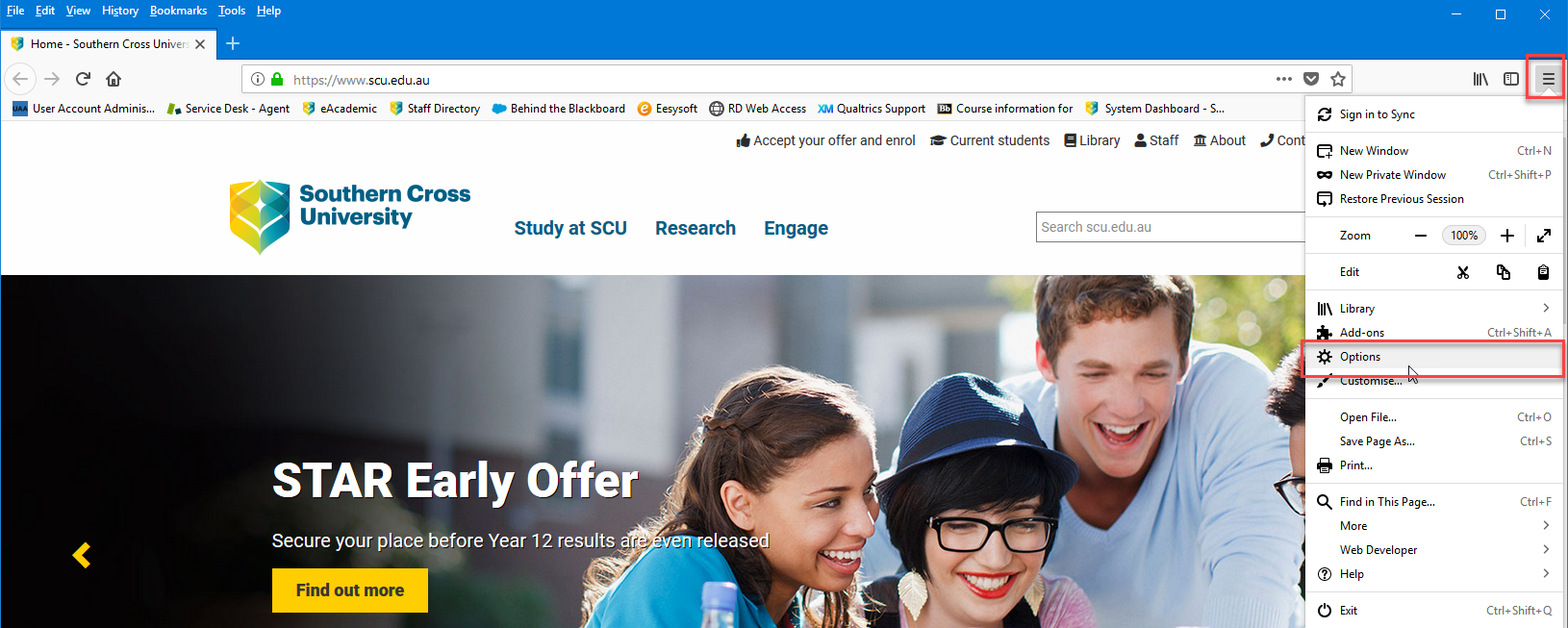 Step 2: Click on Privacy & Security. Then click on Clear History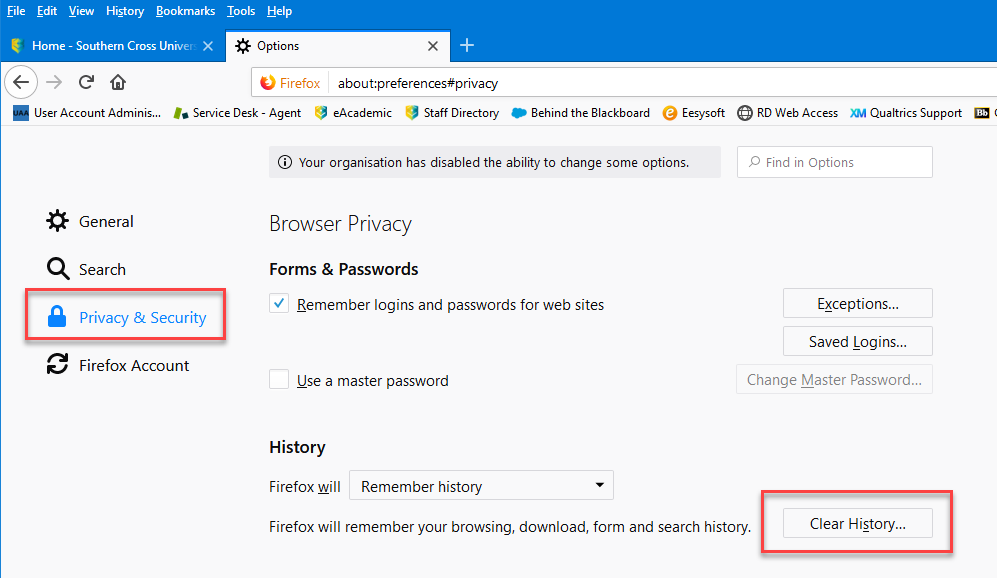 Step 3: Select the following settings
Time Range to Clear

as "Everything"
Cookies
Cache
Active Logins

Then press

Clear Now

.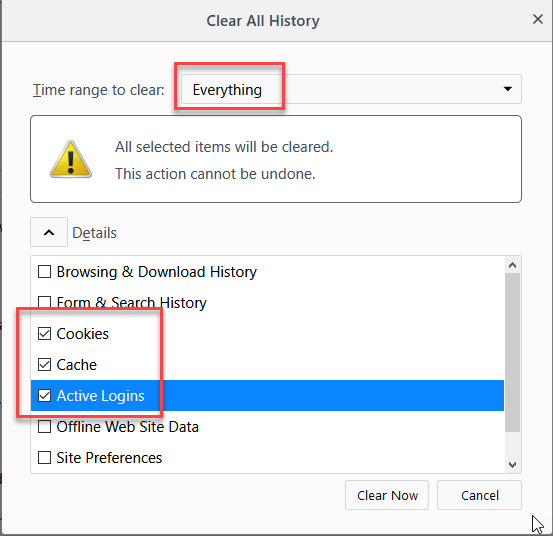 Step 4: Once complete, close Mozilla Firefox down for the effects to take place.
Step 5. Open Firefox, then try accessing the web page again.
If you are still experiencing a problem after clearing your browser cache, you may need to try an alternate browser, such as Google Chrome (www.google.com/chrome)