How to access Microsoft 365 Apps in a browser
This guide shows SCU staff & students how to access Office 365 apps such as Word, Excel and PowerPoint through a web browser.
Please Note
Not all features or services are available on the Office 365 Online version.
Click here
for more information.
Why would I use Office in a Browser?
Save space on your computer by not needing to install the applications
Quickly access the Office apps from any device with a web browser
You have trouble installing the desktop applications - The online 'web' version of Office applications are the same as the desktop applications, with the bonus of automatically saving to your OneDrive
How can I access the Office Apps in a Browser?
Step 1: Sign into https://www.office.com/ using your full SCU email address and SCU password.
Office365 Web applications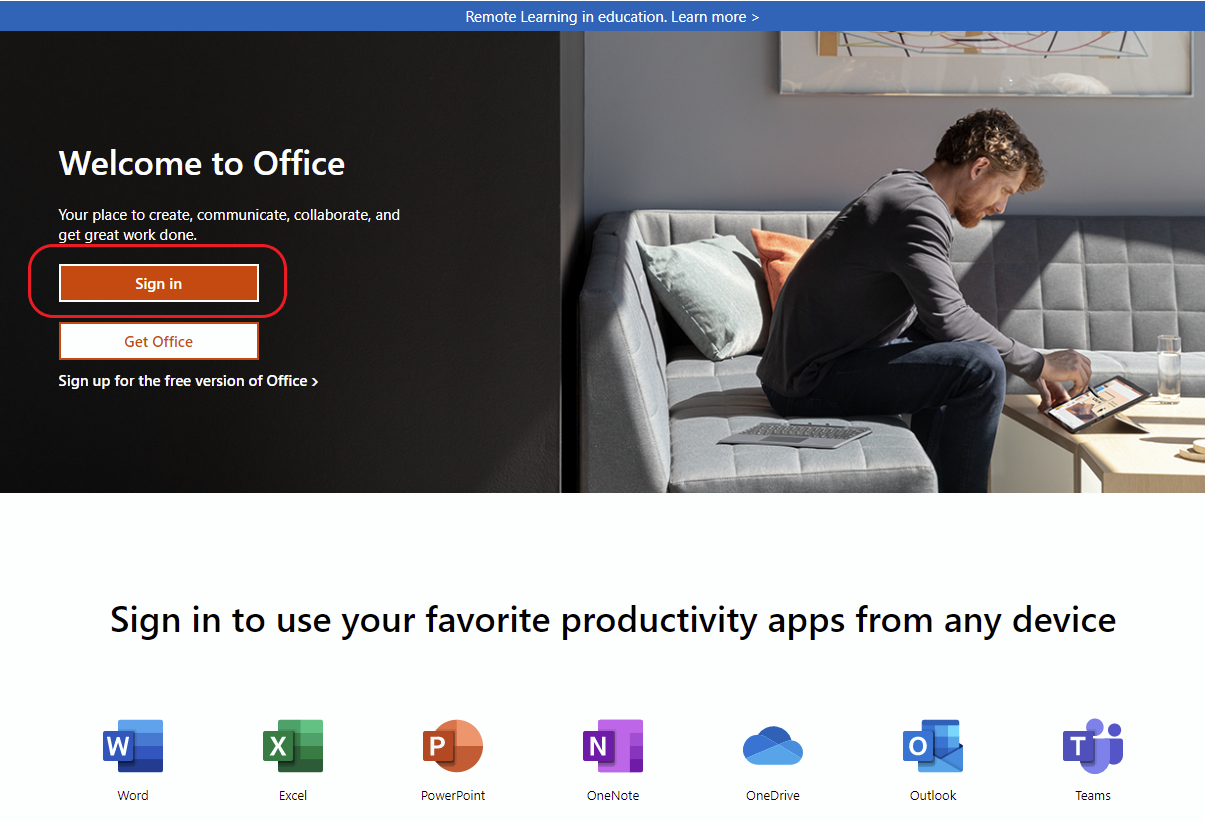 Step 2: This will take you to the MS login. Sign in using your full SCU email address.
Step 3: Select 'Work or school account'.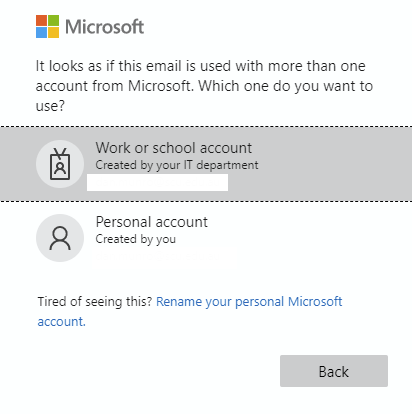 Step 4: This will redirect you to the Southern Cross sign in. Please use your full email address and SCU Password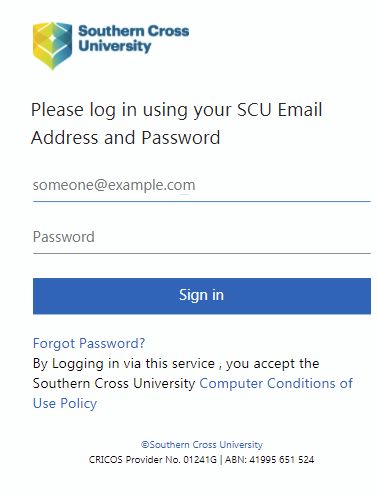 Step 5: Authenticate using MFA if applicable.
Once logged in, you will see the Office applications on the left of the screen for your use.
Office Applications online