How do I mark an email as Junk in Outlook?
This article will show how to mark an email that has been delivered to your Inbox as spam, so that in the future it will go to the junk folder.
This guide has been created in Outlook 2016, other versions will be similar.
Step 1: Open Outlook and click the Inbox folder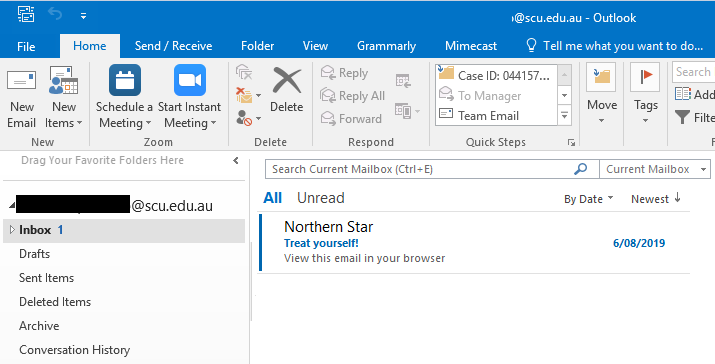 Step 2: Right click on the email you wish you mark as junk (always receive in Junk E-mail)
Step 3: Select Junk and then click Block Sender.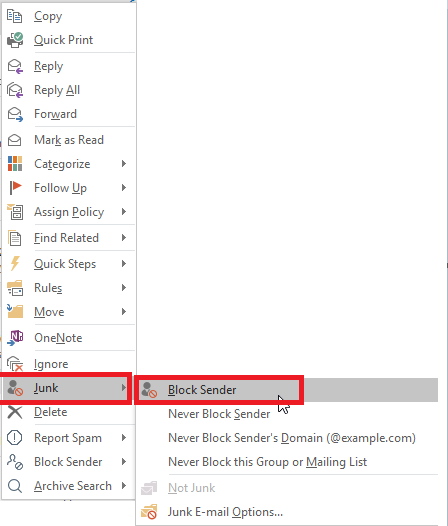 The email will now be marked as "junk", and future email like this will be sent to your Junk Folder.