How do I change permissions of members on a calendar?
If you wish to change someone's access permissions please follow the steps below for your personal calendar, or for a shared calendar of which you are an "Owner".
For information about what the permission levels mean please refer to this article.
Step 1: Login to your email at email.scu.edu.au
Step 2: Click on the 'Calendar' icon at the bottom of your email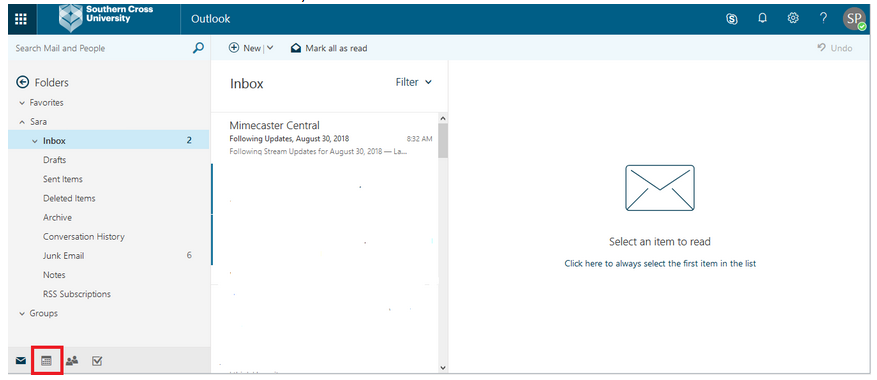 Step 3: Right click on the calendar you would like to share and select 'Permissions'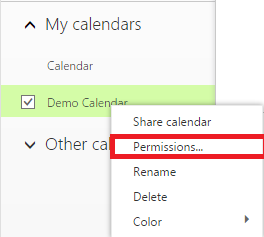 Step 4: In the new window that opens, find the person that you wish to share the calendar with, and adjust their permissions accordingly using the drop-down box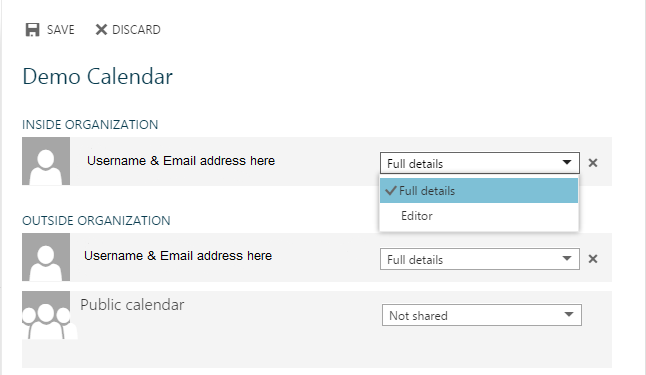 Step 5: After making the changes, select 'Save' from the top of the window to save the changes
Step 1: Open Microsoft Outlook, click on the 'Calendar' icon on the left hand side near the bottom, then select 'All Folders'
Step 2: This will show all of the calendars you own or have access to. Right click on the Calendar you wish to edit, then select 'Properties'
Step 3:In 'Properties', select the 'Permissions' tab, and click on the person whose permissions you need to change. Select what type of access they will have (owner, editor, reviewer, etc.). You can edit users' permissions at any time as necessary
Step 4: Once you have given the appropriate permissions, press 'OK' button in the Calendar Properties box