AARNET CloudStor Zoom Recordings - Access and Download
After changing your Zoom account from On Prem to Licenced, your previously Cloud recorded Zoom meetings are still available on AARNET's CloudStor service.
The steps to obtain them are below:
Search for Southern Cross University and then click on the LOGIN AT SOUTHERN CROSS UNIVERSITY button: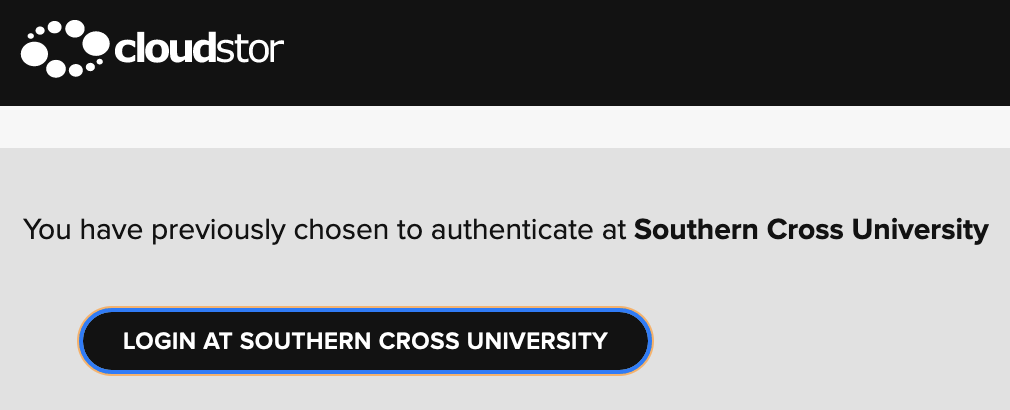 Click on the Zoom Recordings menu option on the left: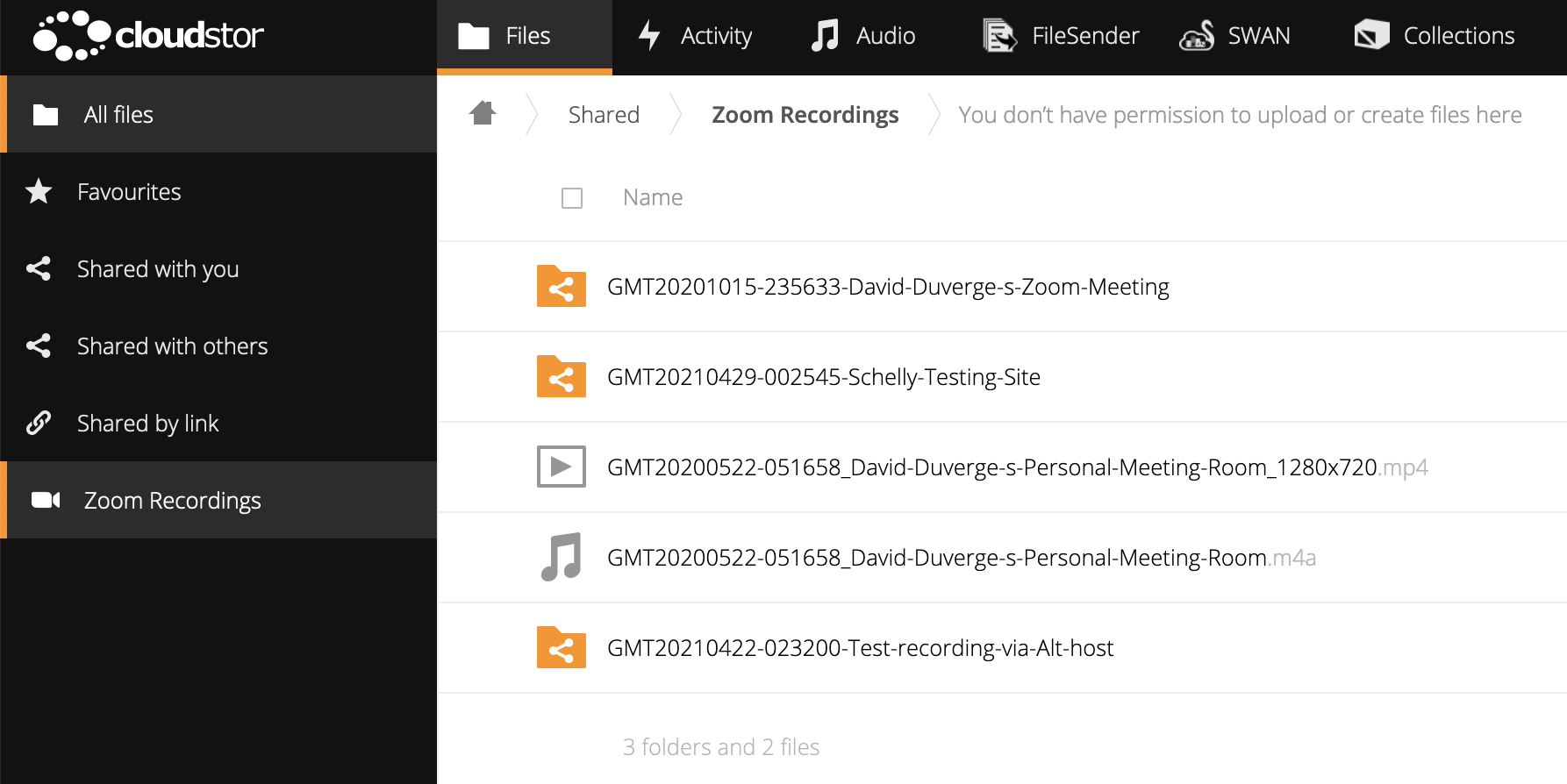 First time users
Note that if this is the first time you have logged into CloudStor, clicking this menu will launch a brief process that discovers your prior recordings and links them to your newly created Cloudstor account. Recordings are matched based on the Zoom meeting host e-mail.
Click on the three button menu beside the recording you wish to download and select Download: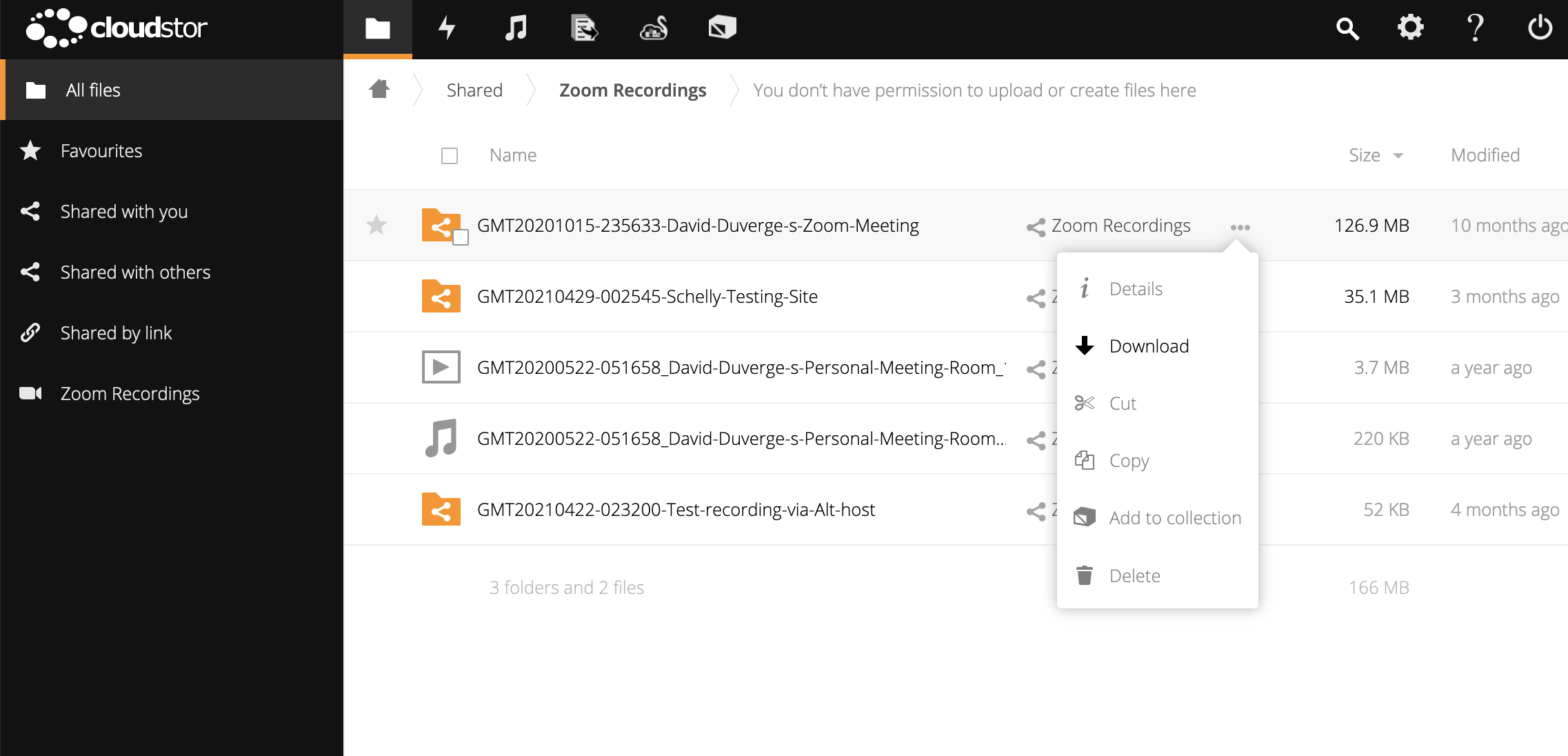 Once your file has downloaded, you can then log out: