TAFE Staff - Connecting To CHEC Network Servers
A number of servers are shared between the partners at CHEC. This is how a TAFE staff can connected to these shared servers from their office computer.
Step 1: Open File Explorer, go to P:\Staff Common Area\CHEC Shortcuts
Right click on the network server (e.g. Connect to CHEC M) you'd like to connect Open Folder Location
Step 2: Enter your CHEC credentials (staff.scu.ad\username), and tick the Remember my credentials box
Username = first initial of your firstname + first seven letters of your surname eg John Smithville would be jsmithvi
Password = capital for first initial + lowercase for your initial of your surname + the last six digits of your staff id eg Js015216


This is NOT the same details as you use for any other TAFE system eg logging onto the computer or accessing any website
Step 3: A folder will appear that you can browse to your location.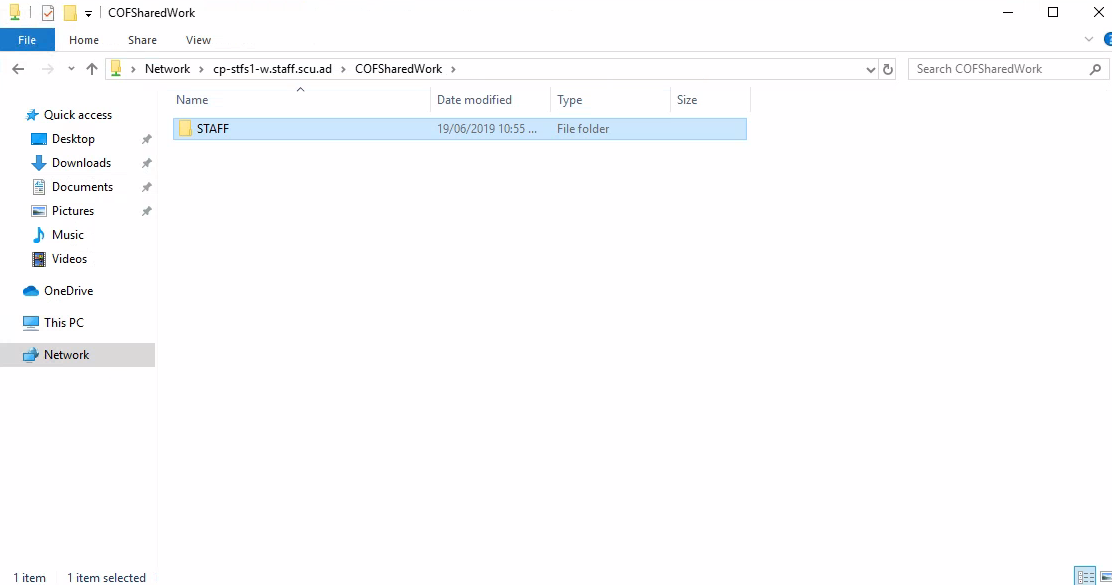 You will need to repeat the above process each time you login to the computer.