This article provides instructions on how Phd students can Turnitin portal from the Higher Degree Blackboard site
Step 2: Under the heading "Information & Workgroup Sites", click on Higher Degree by Research (Graduate School)

If you don't have access to this workgroup site, please contact the Graduate School.
Step 3. From the left menu, click on Turnitin originality Checking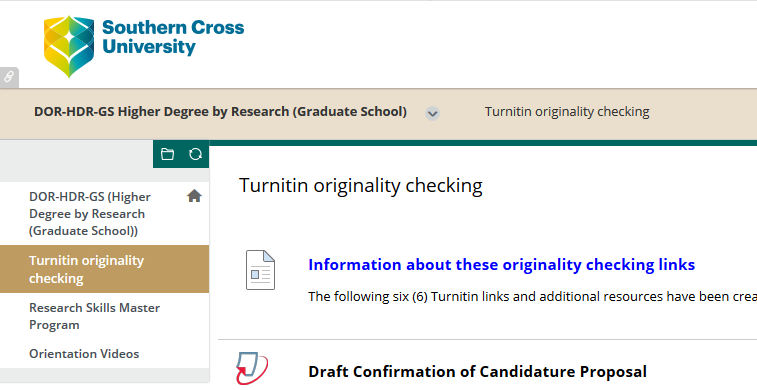 Step 4: Use one of the six Turnitin links to upload your file.
Additional information and videos on how to use Turnitin and interpreting your originality reports can be found within this Workgroup site.