Getting started with PERCI
This article provides some helpful information for using the online learning management system PERCI
How do I access Perci
Step 1: Log into https://learn.scu.edu.au and click on your unit
Always access Perci from your learning content page. Don't use a saved bookmark
Step 2: Depending on how your lecturer has set up the learning site, the Perci link is normally found under Unit Content. If not, have a look around your site.
To launch Perci, click on the link called "Click here for PERCI"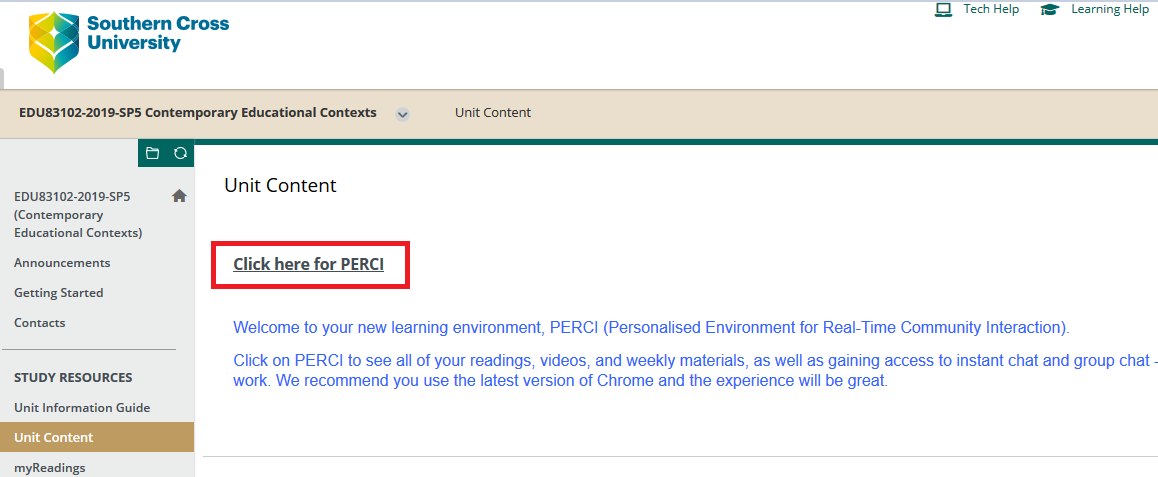 Step 3: Let the page load

Once the page has fully loaded, it will look like this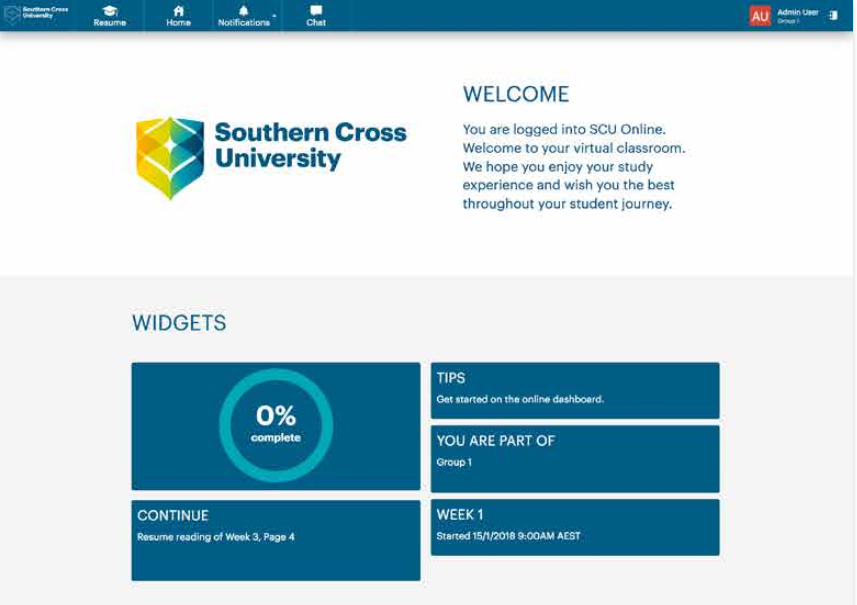 Need help
If your page is not displaying correctly, or you are receiving an error message please clear your browser cache with the following instructions: How do I clear my browser cache?
If clearing your cache doesn't resolve your issue, please collect the following information before contacting the Service Desk
Unit Code
What type of device and operating system you are using
What browser version are you using
What page is the error occurring on
A full page screenshot of the error message