How do I clear cache in Internet Explorer?
This guide will provide instructions on how to clear your browse cache when using Internet Explorer
Step 1: Click on the Cog button up the top right of the screen (the settings button), then select Internet Options.

Step 2: Under the General tab at the top of the box, locate the Browsing History section, then click on the Delete button.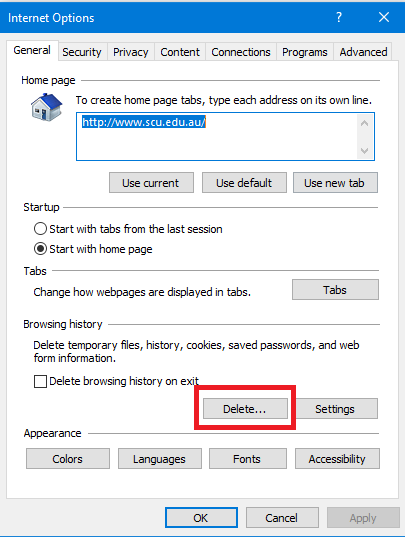 Step 3: Ensure the follow settings are selected
Temporary Internet files and website files,
Cookies and website data,
Then press Delete

.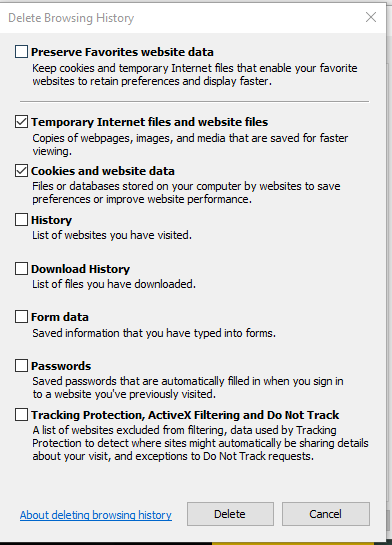 Step 4: Once complete, close Internet Explorer down for the effects to take place
Step 5: Open Internet explorer, then try accessing the web page again.
If you are still experiencing a problem after clearing your browser cache, you may need to try an alternate browser, such as Google Chrome (www.google.com/chrome) or Mozilla Firefox (www.mozilla.org).