MindRazr

is an exciting digital platform with a wide range of exercises for mental and physical wellbeing, which you combine with playlists of music of your choosing.
As part of the Southern Cross University STAFF WELLNESS PROGRAM, all staff will have free access to the MindRazr.
Q. How can I access MindRazr?
A. MindRazr is available on mobile and web. Use the following links to download the mobile app for iPhone users and Android users. Alternatively, you can register in the web application here.

Q. How do I register?
A.
When initially registering either in the mobile application or web application, it is important that you use the following organisation code when prompted: SCU20.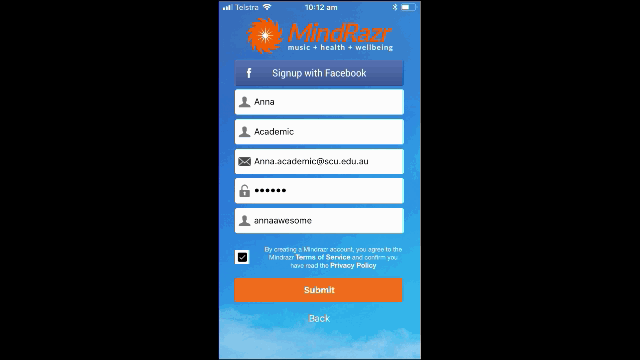 Q. What password do I use?
A.
You will need to create your own personalised password
If you forget at any time, your password can be reset easily here
Please note: this is not a Southern Cross University service/application and staff should not use the same password as their staff account for security purposes. When MindRazr is used off-campus, mobile data and home internet will be used. As with any streaming service, keep an eye on your personal mobile data usage.
Q. Where do I get more help & support for the app?
A.
Information on getting started as well as Help/FAQ's can be found on the left-hand side of the Mindrazr home page.
If you have any other questions or issues using the platform, please contact the team at MindRazr via support@mindrazr.com.