Timezones: Zoom Meeting Timezone Changes
The Date and Time of scheduled Zoom meetings shown
within Blackboard, will be displayed according to the individual
students local Date/Time set within the students Zoom account.
---
If a student does not have an active SCU Zoom account, all Zoom meetings scheduled within blackboard will be displayed to the student in
Pacific Time (GMT-7:00) Pacific Time (US and Canada).
---
Change the Timezone of displayed Zoom meetings
Students/ Users can change the list of scheduled zoom meetings
to show scheduled dates/time as per their preferred date/time timezone:
Option 1 : Within Blackboard
1. Select 'Zoom meetings and Recordings'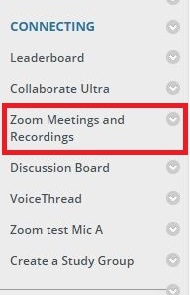 2. Click the Pen icon and select the desired timezone.
This will now show the scheduled zoom meetings as per the individual users selected timezone.
If you have an SCU zoom account, this will also change the timezone set on your SCU zoom account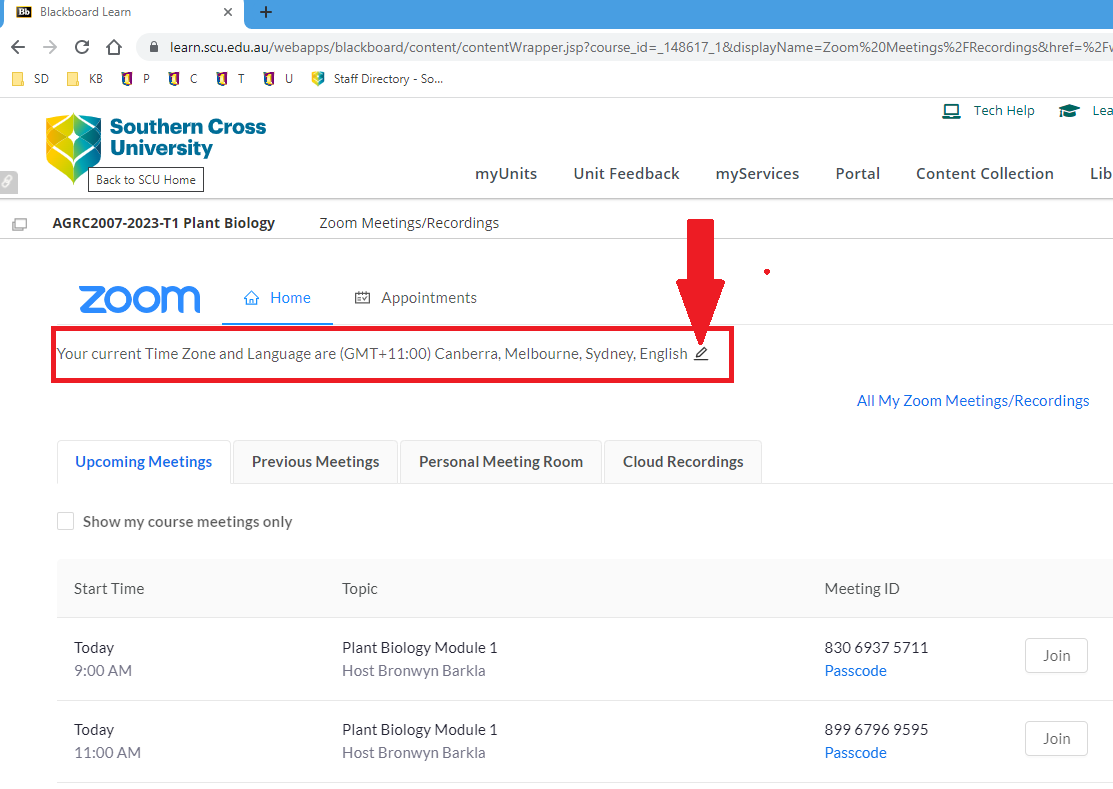 Option 2: Within the Zoom online portal
Sign in to your Zoom account on the web portal via https://scuonline.zoom.us
In the navigation menu, click

Profile.
Under

Personal, to the right of

Time Zone, click

Edit.
Click the dropdown menu to select a different time zone.
Click

Save.
Your time zone settings will update to your selected time zone.