Adding a profile picture to Collaborate Ultra
This article provides instructions on how to add an image to your Collaborate Ultra profile
Step 1: Log into your Blackboard unit and join a Collaborate Ultra session.
Step 2: Open the Collaborate Panel by clicking on the bottom right purple icon.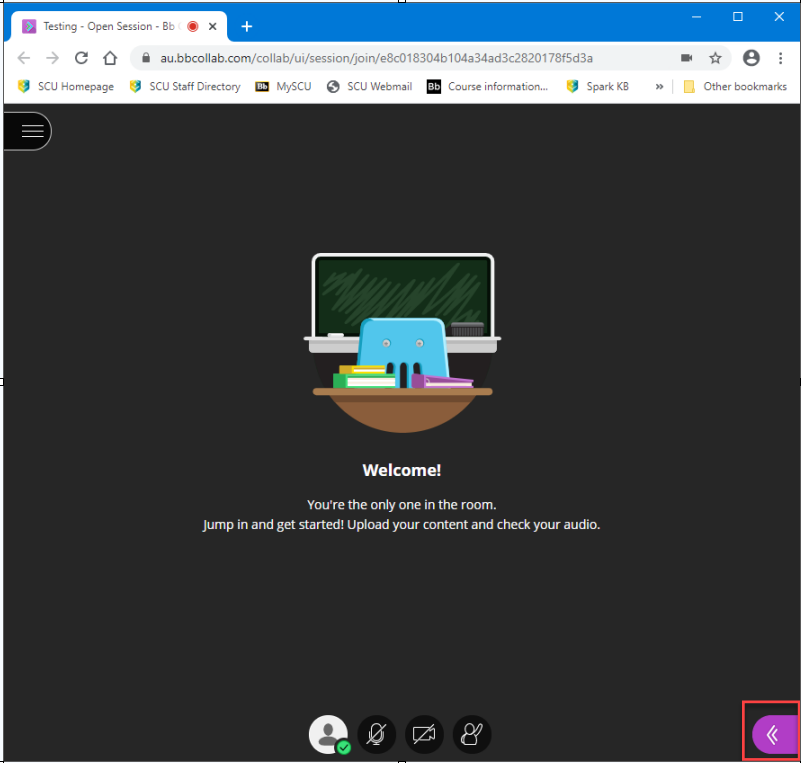 Step 3: Click on the profile picture image.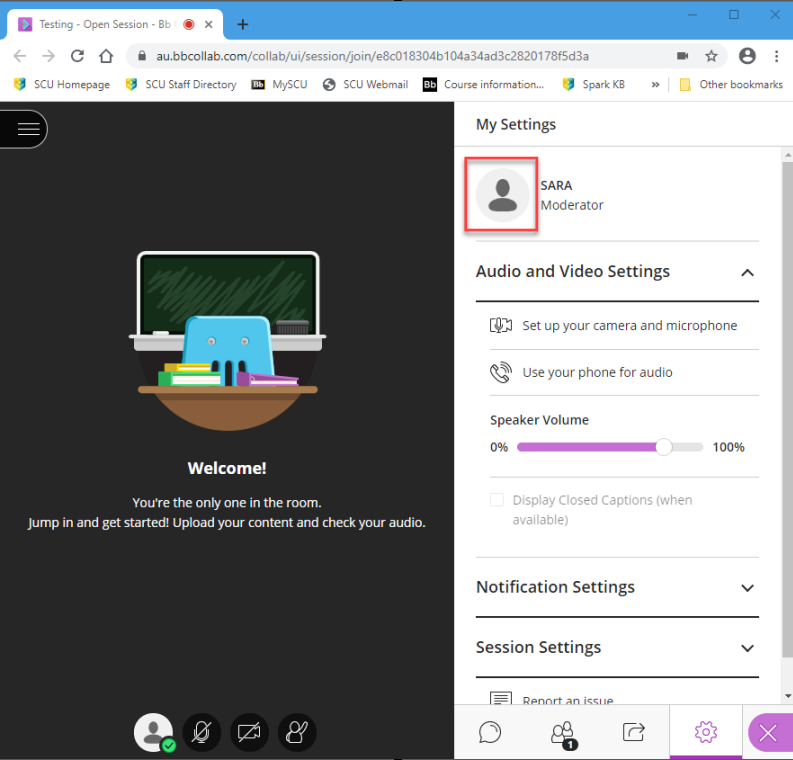 Step 4: Click the upload button.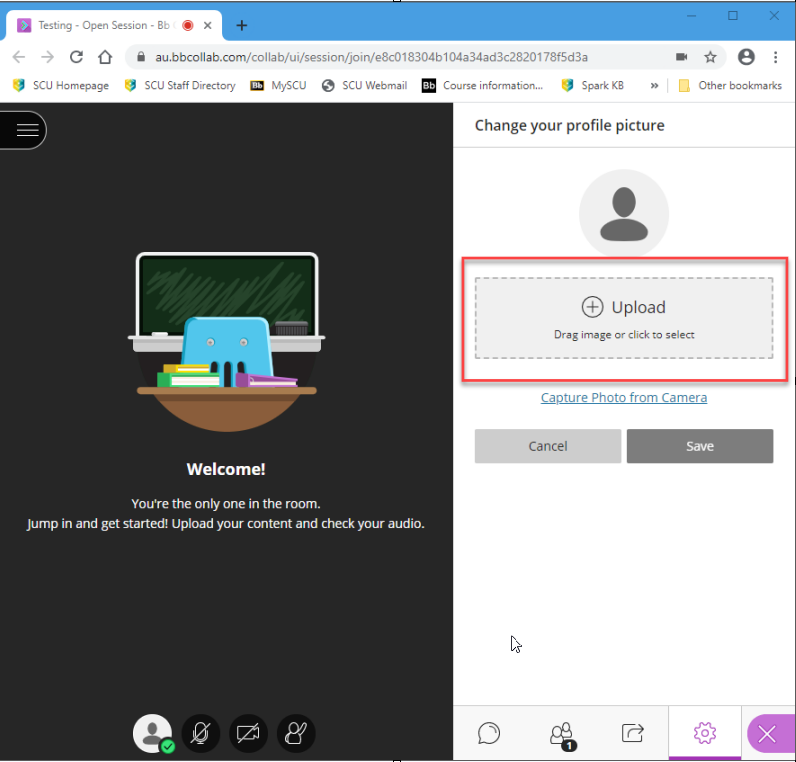 Step 5: Select an image from your computer. and click Open.
Supported formats are: JPG, PNG and JPEG.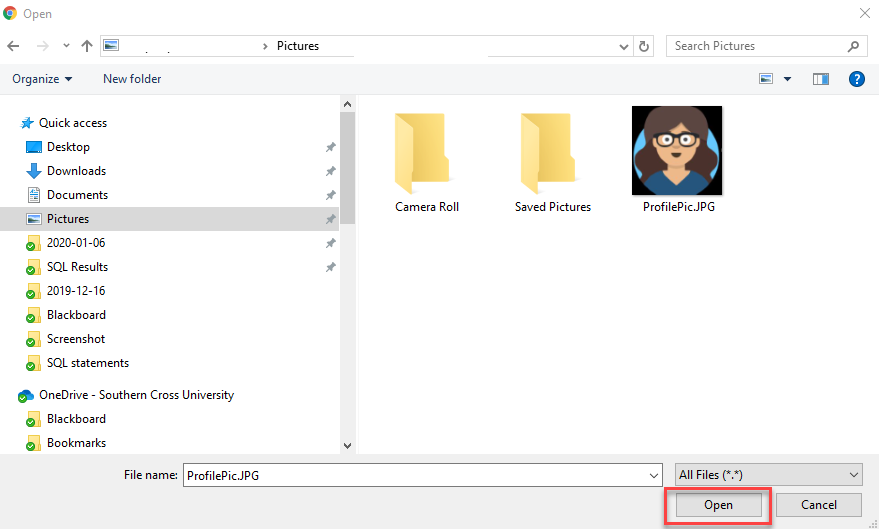 Step 6: Crop your image by moving the blue square.
When you are finished, click I like It!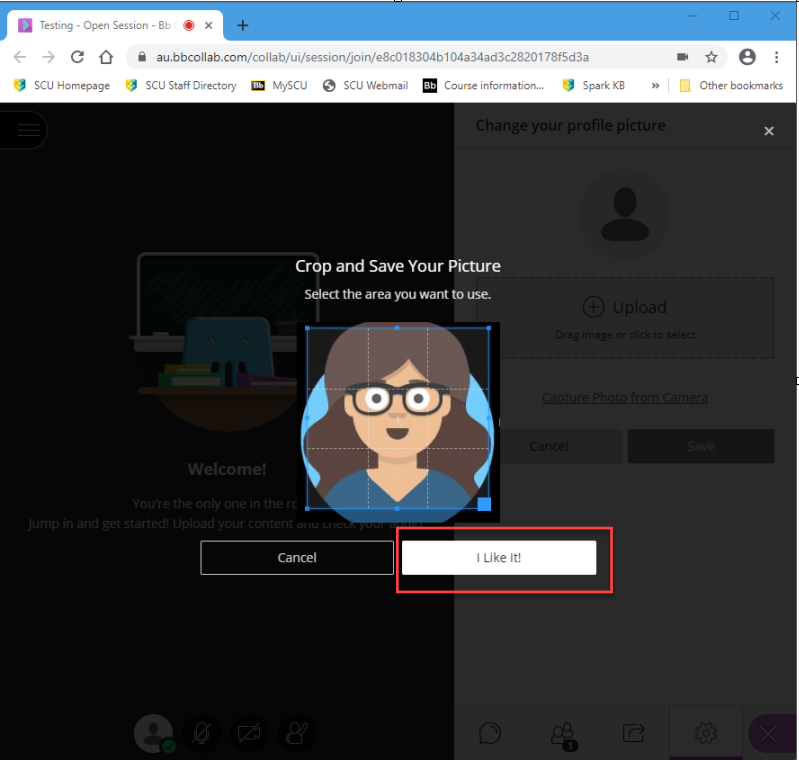 Step 7: Click the Save button.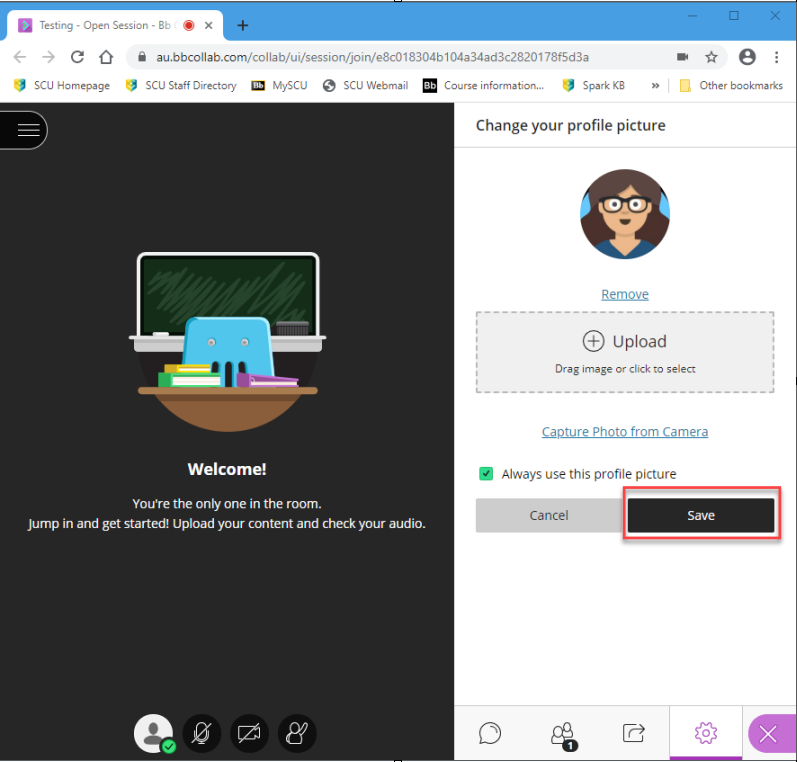 Your Collaborate Ultra profile has now been updated.