H5P allows you to easily and quickly create rich interactive content on a web page. This document will guide you on how to:
Accessibility
For information regarding content type accessibility visit https://h5p.org/documentation/installation/content-type-accessibility
Create new H5P content
In a content area in your Blackboard Learning site, select H5P Content from the Build Content menu.
There are 2 buttons at the top of the screen. Before you start creating H5Ps and for good housekeeping, create a new folder and name it for the UNIT CODE in which the H5P will be published. Now click on Add Content.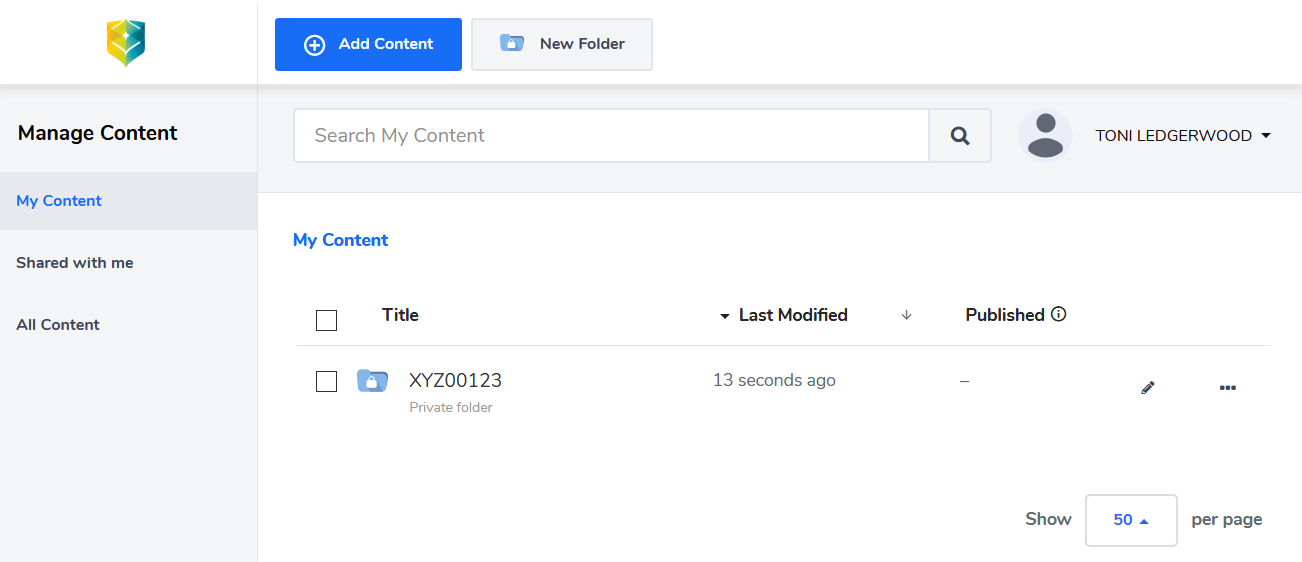 On the Content Type details page, you can read the details for each content type, and see screenshots and example content.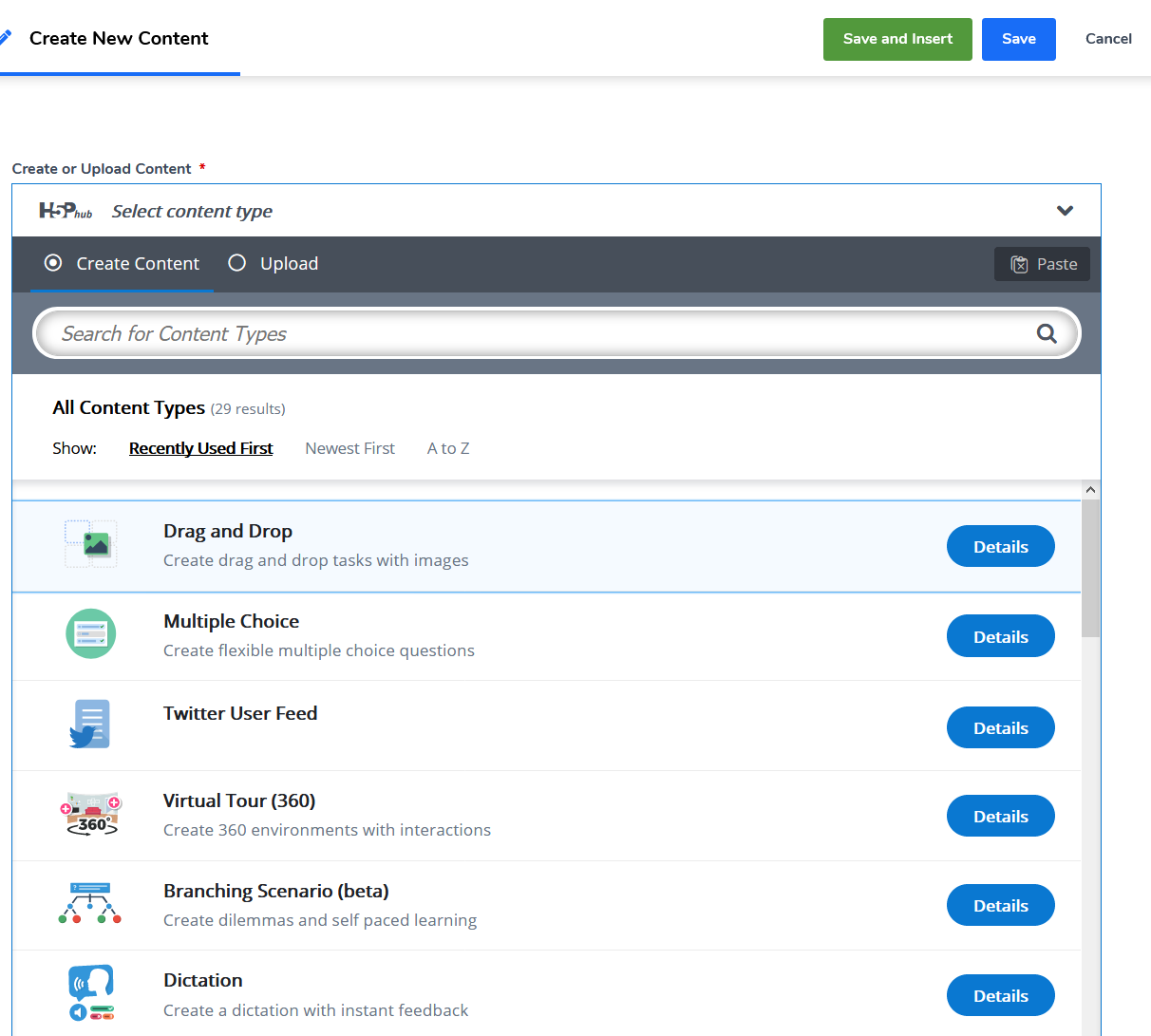 Click on the Content Type you wish to add to your site. There are many more content types than shown in this screenshot. You can search for content types, or scroll down the list.
Use the Tutorial and Example links at the top to learn more about this content type and to see some examples of its use.

When you have created your content you should go through the options before you publish your content. The options below are selected by default. Allow users to download content will also allow you to save a copy of your H5P in a H5P format that can be reloaded to H5P. To download, view the item, and click on the Reuse button on the bottom left. You may wish to do this as a backup. Retention of backups is the responsibility of the content creator.

By default, Protected is checked in the Publish options. You must select Public if you want your content embedded in Blackboard. This option will allow the content to be viewed publically if a URL is supplied. Public doesn't mean that the content will be available on a public repository. Only Protected content will interact with the Blackboard Grade Centre.


Choose a folder for the content:

Add users that you wish to collaborate with. They must be SCU users and you use their email address to add them.

Content shared in All Content is available to everyone to use:

Choose when to send scores to the Blackboard Grade Centre. Last Attempt is the default. Usually, Best Attempt would be selected.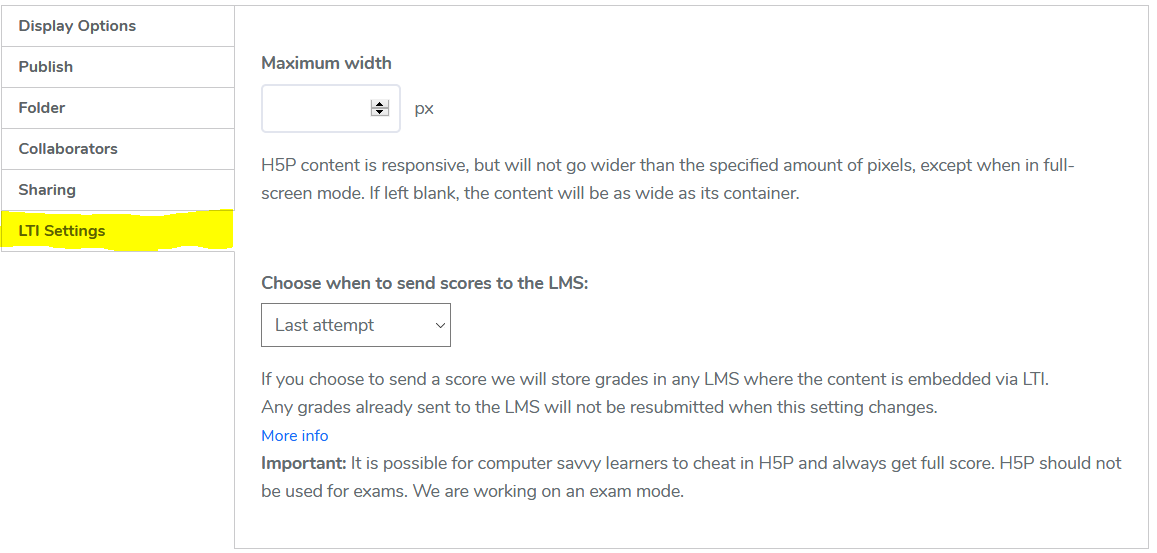 Then elect to either Save, so that you can come back and edit the content, or Save and Insert to add the content to your Blackboard site.

Edit H5P content on your site
After uploading existing H5P content, you can edit it by clicking on the link in your Blackboard site and clicking on the Edit button, or via the Build Content, H5P Content menu.
You may edit all fields in the H5P. Saving will update the H5P in your Blackboard site as well, but will not resend scores to the Blackboard Grade Centre.
CAUTION: Content can't be retrieved after saving. You may wish to make a clone of the content if there are a significant number of edits. This will result in a copy of the content and it will need to be added to the Blackboard site again. It will result in a second column in the Grade Centre if you have embedded H5P.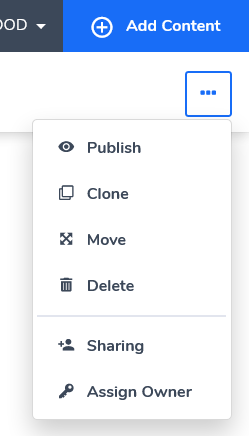 ---
(Please note - it's better to refer to the Online version rather than export, as it's always up to date)